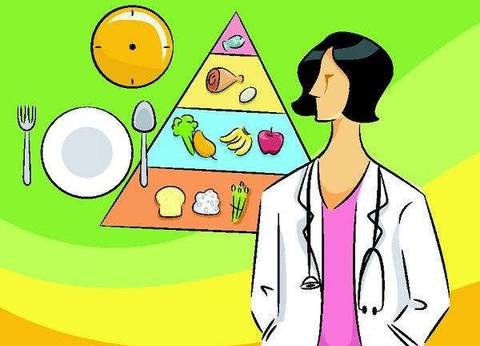 The Centrum Dietetyczne MonVita offer is addressed not only to individual clients, but also to group and corporate clients.
We offer:
lectures and trainings related to a healthy lifestyle for companies
dietary support for educational institutions: nutritional workshops for schools and kindergartens, nutritional education for children, parents and teaching staff, creating menus, evaluating and correcting existing menus, analyzing products offered in school shops, creating information materials and brochures
supporting promotional campaigns, picnics, outdoor events and events
preparation of substantive materials and various forms of advertising for companies and the press
supervision of dietary content in documents and books
giving opinions and recommending products of companies from the food and pharmaceutical industries
expert consultations for the media
dietary support in the field of patient management, preparing and balancing menus for catering companies and restaurants
writing articles and giving interviews for the media
organizing and conducting holidays and camps with a dietitian and healthy cooking workshops
A HELTHY MIND IN A HEALTHY BODY!
Employee health is an important capital of every enterprise. Professional work is a large fraction of our life. It requires a lot of energy, motivation, commitment and more and more dedication. Research carried out by the European Agency for Safety and Health at Work showed that nearly 60% of sick leaves in 2014 were issued due to excessive levels of stress and fatigue among European workers. That is why the European Union has launched a six-year program of occupational health, safety and protection "Healthy Workplaces" for the years 2014-2020.
The program is to make employers aware of the problem not only of the physical but also mental condition of employees. For this reason, companies more and more often, in addition to physical condition, also focus on the mental condition of employees and stress reduction. These elements, in turn, affect the quality of the work performed and translate into the results of each organization.
THE CONDITION AND WORK OF THE GUT IS DIRECTLY RELATED TO OUR WELL-BEING AND EFFICIENCY
Did you know that the gut is called our "second brain"? Depressed mood, depression, decreased efficiency and productivity at work may be directly related to digestive problems. Serotonin, also known as the happiness hormone, plays a key role in the peristalsis of the gut, and 95% of its resources are produced in the gut. The digestive system can also send signals directly to the brain via the so-called vagus nerve.
A HEALTHY EMPLOYEE IS A PRODUCTIVE EMPLOYEE
The idea of ​​work-life balance is very important for the physical and mental health of employees. Regular breaks at work for a meal increase the efficiency of employees, prevent fatigue and translate into better performance of official duties. This concept is also part of a much broader corporate wellness ideology, which aims to improve the company's financial performance by taking care of the health and well-being of its employees.
INVITE US TO YOUR COMPANY!
We offer workshops, lectures and dietary consultations with body composition measurements directly at your company's premises. We also work with physiotherapists, personal trainers, fitness instructors and specialists in the cosmetics industry.
WE INVITE YOU TO COOPERATION!
Nasze relacje z wydarzeń: